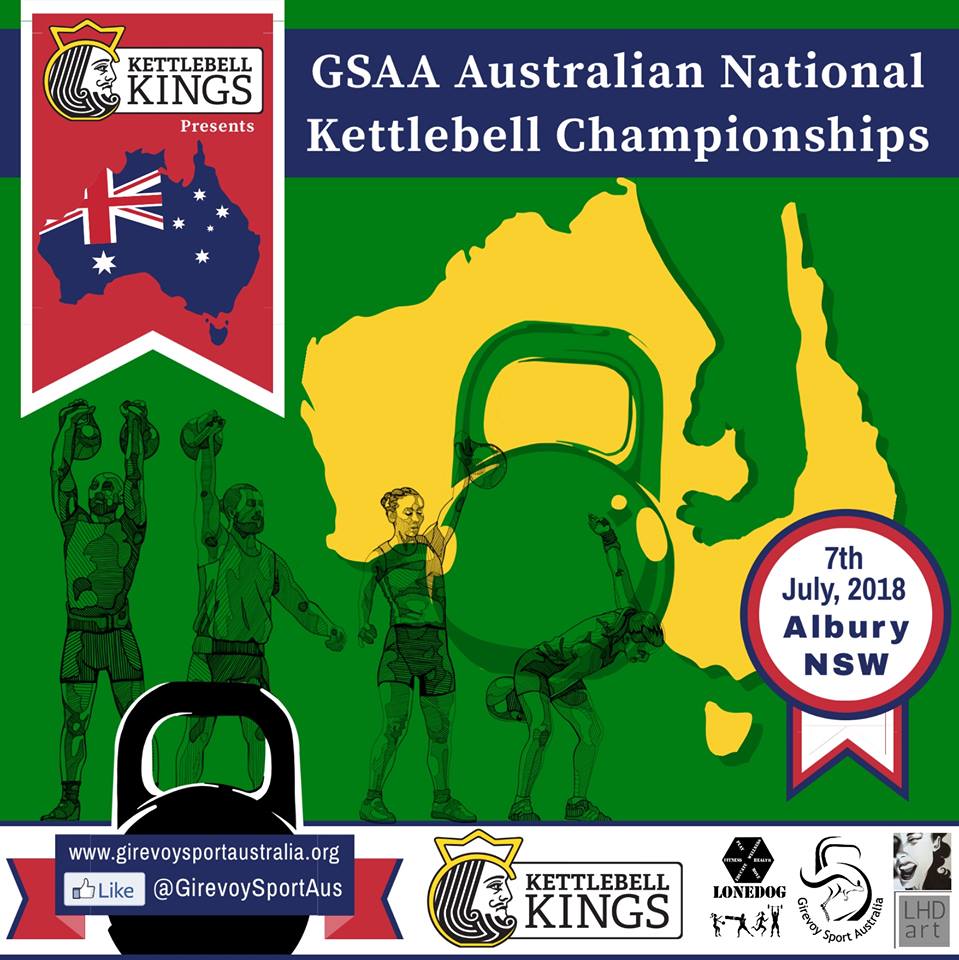 Kettlebell Kings present the 2018 GSAA Australian National Championships Competitions. Join the best lifters from across Australia for GSAA's biggest competition of the year. These National Championships will be hosted by Lonedog in Albury and are the final qualifier for the Australian National Team representing at the 2018 IUKL World Championships later this year in Latvia.
Kettlebell Kings is the major sponsor of this event. Visit them at www.kettlebellkings.com
Enter Competition International Competitors Enter Here
Details:
Date: Saturday, 7th July 2018
Start Time: 11am
Entry fee: Adults $75, Juniors $40
No. of event can enter: 2
Events:
You can enter two events for the single entry price.
10 min Biathlon
10 min Long cycle (one arm and two arm)
10 min Snatch only
10 min Jerk only
Kettlebell Weights:
8kg, 12kg, 16kg, 20kg, 24kg, 28kg, 32kg
Body weight classes:
Men 58/63/68/73/78/85/95/105/105+
Female 53/58/63/68/68+