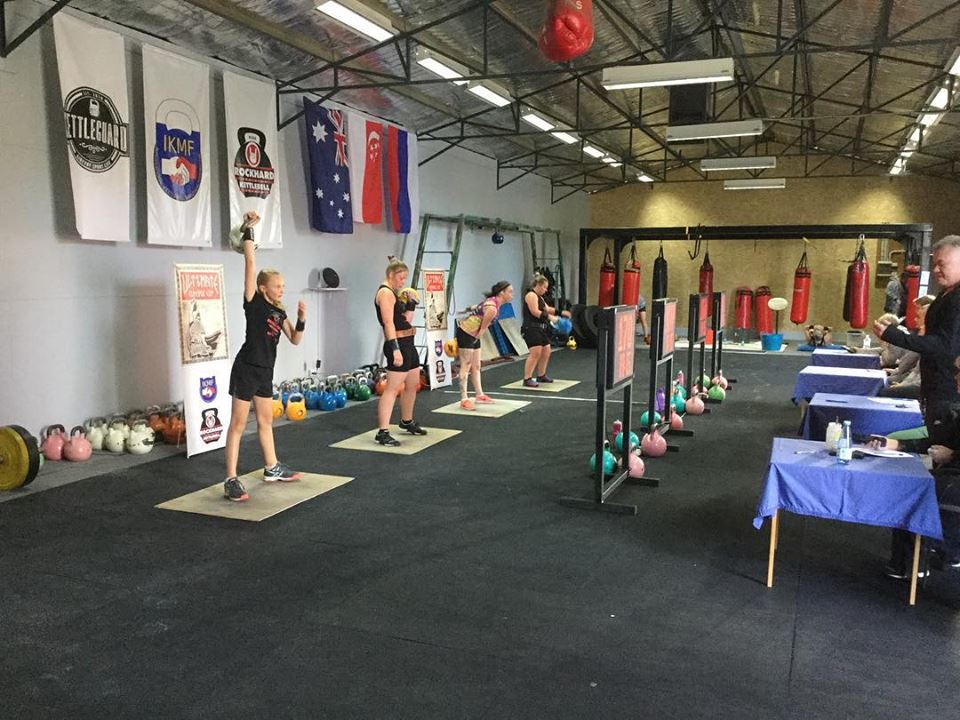 Great day of lifting by everyone at the UGC half marathon stage 2 and the GSAA Victorian State titles in Bendigo. Special mention to both our juniors who were just amazing.
The Results for the 30mins Half Marathon:
Flight 1
Keira Lawry ( junior) Snatch 10kg 292 reps
Georgia Welsh OALC 16kg 328 reps.
Sophie Tresize OALC 16kg 316 reps
Sarah Lea OALC 20kg 306 reps .
Flight 2
Sarah Blatchford OALC 16kg 334 reps
Cheryl Schneider OALC 16kg 410 reps
Cindy Rella OALC 12kg 430 reps
Danielle Stevenson Jerks 569 reps
Flight 3
Melanie Harris OALC 20kg 321 reps
Jessie Crozier Snatch 16kg 356 reps
Hayley Lethlean Half Snatch 8kg 606 reps
Brigge Ruyter-Hooley OALC 24kg 298 reps
Flight 4
Don Grant OALC 24kg 374 reps
Shannon Pigdon OALC 22kg 381 reps
Joel Gill OALC 20kg 354 reps
Flight 5
Jenny Fletcher Half Snatch 18kg 375 reps
Maxine Smith Half Snatch 16kg 305 reps
Simon Hikaka Half Snatch 28kg 406 reps
Sam Murray Jerks 16kg 726 reps
Flight 6 ( Traditional 10mins)
Cindy Rella TALC 8kg 142 reps
Cheryl Schneider TALC 10kg 120 reps
James Ross TALC 24kg 102 reps (🇦🇺 Eligible to compete in IUKL championships for Australia)
Video submissions
Cindy Rella Jerks 12 kg 661 reps
Andrew Elkner OALC 16kg 319 reps.