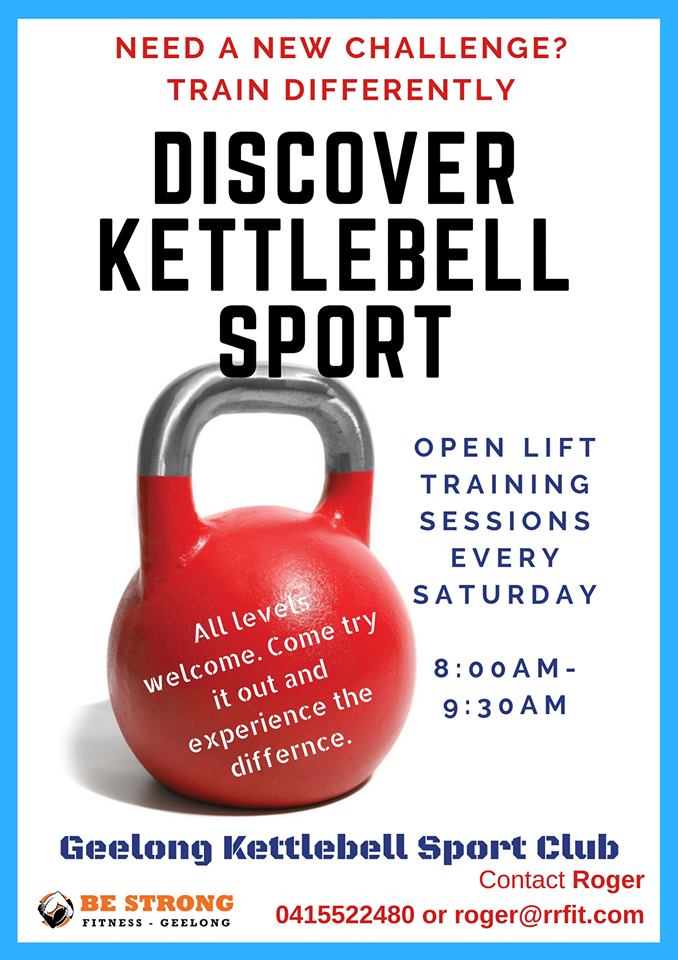 Kettlbell Sport Training is finally in Geelong starting with an open lift session every Saturday morning!
We will be based out of Lara so it's easily accessable to the Western suburbs of Melbourne as well. Lara is basically in the middle of Geelong center and Werribee, if you're not familiar with the area.
These group sessions will be here to help build a Girevoy Sport community in the west and non-for-profit. It's only small, but it's a start as there is now a few people starting to ask about it.
Details:
Location: Be Strong Fitness – Lara, Geelong
Time: 8:00am – 9.30am
Cost: $10 per session.
Format: Open lift / educational
Contact: Roger Ruzzier
Phone: 0415522480
Get started here!
Enter your details, and we'll contact you back.