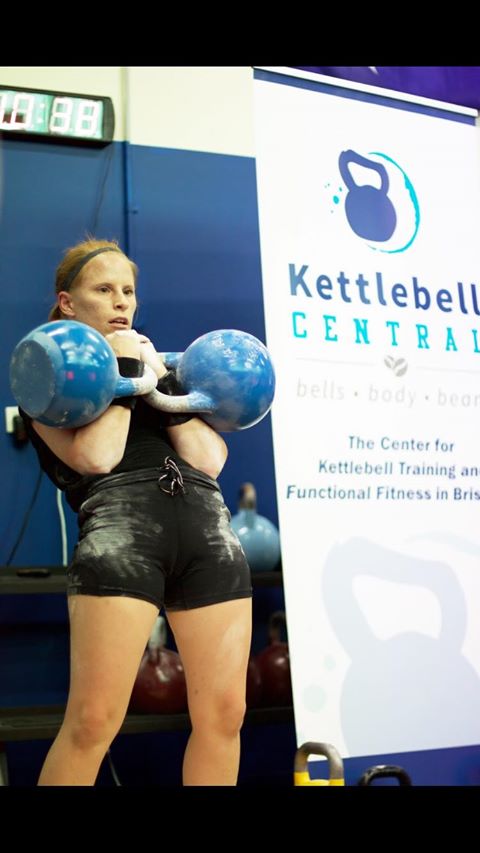 🎙How Long have you been Competing in GS?
I started in 2013 with coaching from Jessica Wadd and attended my first competition with a 8kg bell.
🎙What got you started?
I was working at a gym where they had open lift sessions and after trying a few classes i was hooked. I also trained to get certified under IKFF as a Kettlebell Coach in 2014.
🎙What do you like about the sport?
I like the challenge of strength endurance in the sport and that it is a never ending journey. I love the community of kettlebell sport I've made some lifelong friends along the way.
🎙Do you have a Coach?
Yes Jessica Wadd based in Brisbane. I need someone who can push me the right amount and prepare me for competitions.
🎙Do you have any ranks?
CMS with ketacademy in OALC 16kg – (Melbourne, 2014)
Rank 1 with IUKL in TALC 12kg – (Brisbane, Dec 2016)
🎙Best Competition Results
-One Arm Long Cycle-
16kg- 117 reps at IUKL World's in 2016 Kazakhstan (trial)- placing 4th
-Long Cycle-
12kg- 79 reps – 48kg class- unofficial WR (Brisbane, Dec 2016)
🎙What do you do when your not playing with Kettlebells?
I teach my clients about the benefit of exercise and keeping fit and healthy. I love to travel overseas to find new adventures!
🎙Any advice for people new to the sport?
Be patient and try to learn from others about technique and attend local competitions to get experience on the platform!
Contact here via Facebook: https://www.facebook.com/saga.wessman