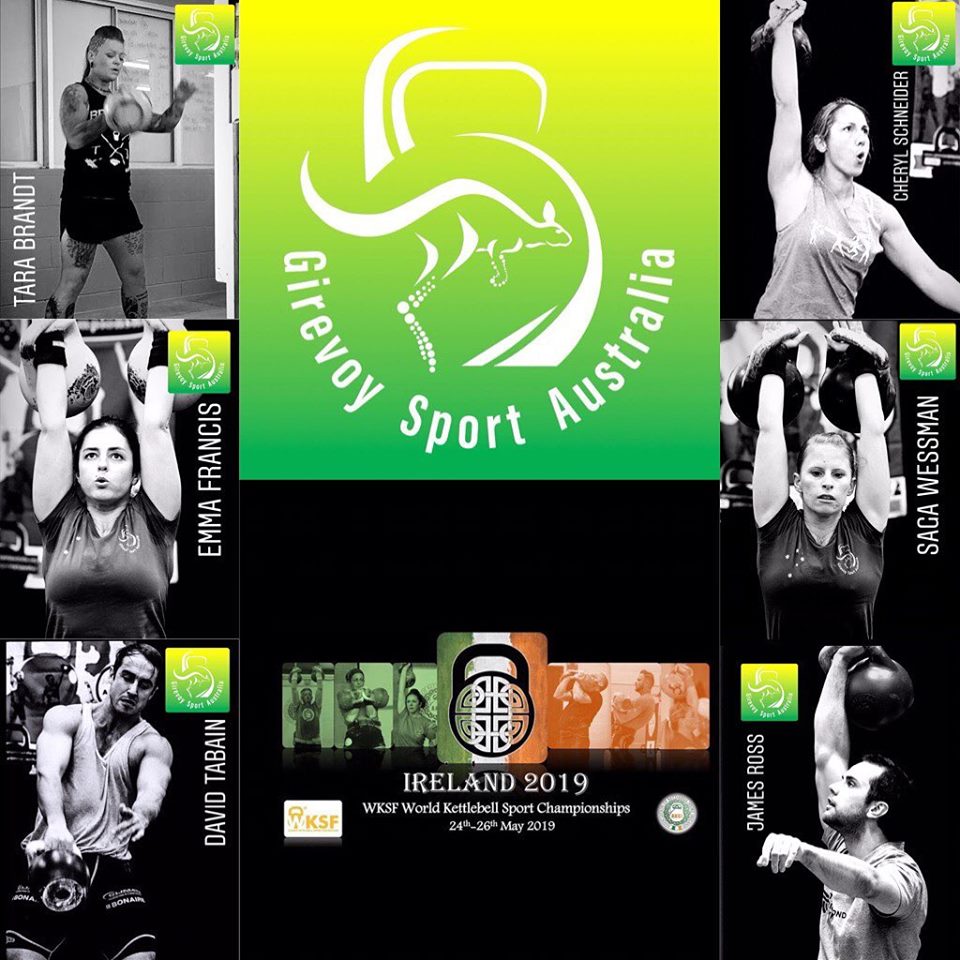 Good luck to Team Australia as they head to Ireland for this weekend's WKSF Championships in Meath. 6 athletes will represent Oz at this event featuring competitors from 36 countries.

We look forward to seeing these wonderful athletes on the platform achieve individual accolades and continuing the success of Girevoy Sport Australia at International Championships.

Lift strong Aussies!!!.
Flight schedule for Australians competing at WKSF World Championships in Ireland.
??
Friday May 24th
Saga Wessman – 10.45am local time (7.45pm AEST)
Tara Brandt – 11.15am (8.45pm)
James Ross – 5.45pm (2.45am Sat)
Cheryl Schneider- 6.30pm (3.30am Sat)
Emma Francis – 6.30pm (3.30am Sat)
??
Saturday May 25th
Tara Brandt – 1.45pm (10.45pm)
Cheryl Schneider- 5pm (2am Sun)
??
Sunday May 26th
David Tabain – 9.30am (6pm)
James Ross – 11am (8pm)
David Tabain – 12pm (9pm)
James Ross – 1.30pm (10.30pm)
David Tabain – 2.15pm (11.15pm)
??
All the action can be viewed on this YouTube Channel